Day 1
Wim Hof breathing tutorial by Wim Hof...
Day 2
10 min Guided Wim Hof Method Breathing by Wim Hof ...
Day 3
15 min Guided Wim Hof Method Breathing + Relaxation ...
Day 4
20 min Guided Wim Hof Method Breathing by Wim Hof ...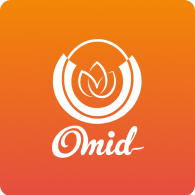 Omidlife is a unique global holistic platform, offering different courses of meditation and yoga. From relieving stress to enhancing your physical health and treating depression to finding your spiritual side, you could find all types of courses at OmidLife. It wishes to be a global pioneer through its mission of spreading teachings of how to grow spiritually inside and out. Omidlife helps you to integrate a holistic lifestyle.
Wim Hof is a Dutch artist. Wim Hof demonstrates how to breathe and explains the science behind it. According to him, there is no room for guesswork because breathing techniques can be harmful if they are not used correctly or done in risky environments. Wim bases all of his techniques on scientific principles. Harvard, Stanford, MIT, Radboud UMC, AMC, Hannover University, and many others are among the universities.
Breathwork is the most accessible holistic health tool on the planet, in order to reach peak performance. You can achieve a healthy fine rich life by adding breathing exercise in your life. This Course is solely designed to introduce you to Wim Hof breathing methods. It helps you to deal with depression, anxiety, mood, mental focus, and pain management.
The Wim Hof breathing technique offers more benefits, including:
Increased energy.
Better sleep.
Reduced stress levels.
Heightened focus and determination.
Increased willpower.
Stronger immune system.