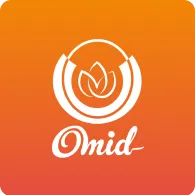 Omid Life
Omidlife is a unique global holistic platform, offering different courses in meditation, yoga, Breathwork,  conscious love, and conscious living. From relieving stress to enhancing your physical health, enhancing positive living to finding your spiritual side, you could find a variety of courses at OmidLife. It wishes to be a global pioneer through its mission of spreading teachings on how to grow non-dogmatic, easy to practice spiritually inside and out available to everyone.  Omidlife helps you to integrate a holistic lifestyle as it offers different courses by experienced teachers around the globe.
Meditation is a simple technique that anybody can do to reduce stress, increase calm and clarity, and promote happiness. It is a therapy for releasing negative energies and warding off negative vibrations. It allows you to start your spiritual journey to the purest condition of the self.

It can provide you with a sense of quiet, tranquility, and balance, which can enhance your emotional well-being as well as your general health. You can also utilize it to relieve stress and relax by concentrating your attention on something calming. Meditation can help you learn to stay balanced and at peace within yourself.


Under Subscription
Teacher Course
Omid Life