Day 1
How to Have Conscious Communication ...
Day 2
How to Stop Storming out of an Argument & Take Space in a Connected Way...
Day 3
Request vs Demand - What Are The Differences...
Day 4
How to Deal with Someones Defensiveness...
Day 5
How to Deal with your Defensiveness part 1...
Day 6
How to Deal with your Defensiveness part 2...
Day 7
How We Hide from Ourselves & Others...
Day 8
How to Stop Caring What Other People Think...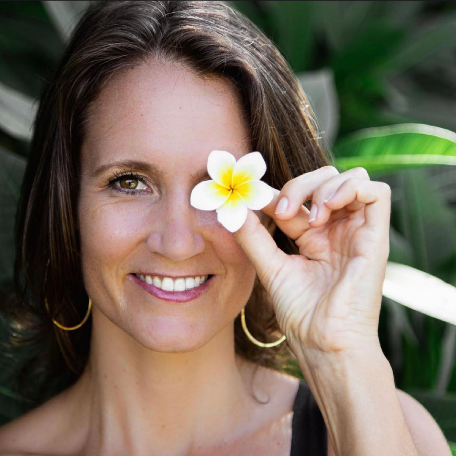 Justine's path is dedicated to awakening awareness. She facilitates others in accessing the emotions and beliefs stored in unconscious and bringing them to the surface where we can work with them and heal. Her facilitation help you to get in touch with the root of your pain, understand your stressful and painful beliefs. When you meet meet the pain of the past and fear of the future with acceptance, you can arrive to the peace of the present moment. Justine Baruch graduated with a degree in Psychology Based Human Relations, is a certified coach under Dr. John Gray (author of Men are from Mars, Women are from Venus), as well as a certified yoga and meditation instructor. She is also trained in The Work of Byron Katie, Compassionate Inquiry with Gabor Mate, Family Constellations, psychodrama, and shadow work. She has a well equipped tools belt to support people in lasting transformations. She offers online coaching and retreats around the world and has helped thousands of people over the last 15 years. She founded Intimate Transformations Intensive and has been teaching and creating Tantra workshops, teacher trainings and retreats for over a decade.
In this Conscious Communication Course, you will learn
The ability to communicate clearly and understand "what you want from your relationship" and "what is important to you".
The ability to communicate in a way that makes another person aware of your needs without imposing any demands on them
The ability to recognize and fulfill your needs without exerting any pressure on the other person.
Equipment: None
Body focus: Communication
Difficulty: easy