Awakening is about letting go by Alan Watts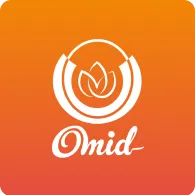 Omid Life
Omidlife is a unique global holistic platform, offering different courses in meditation, yoga, Breathwork,  conscious love, and conscious living. From relieving stress to enhancing your physical health, enhancing positive living to finding your spiritual side, you could find a variety of courses at OmidLife. It wishes to be a global pioneer through its mission of spreading teachings on how to grow non-dogmatic, easy to practice spiritually inside and out available to everyone.  Omidlife helps you to integrate a holistic lifestyle as it offers different courses by experienced teachers around the globe.
"Let go", is one of the most effective methods to heal from the past. We should learn from the experience and apply those lessons to focus on the future and move forward.

Non-attachment to outcomes, abandoning desires, accepting the present, opening to the guidance of a higher power, letting go of the ego, and forgiveness all implies letting go. It is not easy.

The thought of Letting go emphasize that holding on limits perception makes us tense and obscures our genuine essence. Furthermore, it is the basis of most of our pain. On the other hand, letting go gives relief, pleasure, joy, and love.

This course is specially designed for you if you want to let go of things. You will make progress as long as you strive for it, but going up always implies that you are going down. So while you are trying to get better that means when you get to the best, you can only go on to the worst. And so you go round and round and round ever chasing the illusion that there is something outside yourself, Outside your here and now, to be obtained that will make things better. And the thing is to recover from that illusion.
Under Subscription
Teacher Course
Omid Life